A multinational tire manufacturer contacted Opus to develop a management and data capture platform, which was performed by technical field consultants.
The tire manufacturer offers to its largest clients (companies with large fleets) a technical consultancy service aiming at increasing their vehicles tires lifespan.
Opus developed the platform supporting these data field collection and analysis using iOS and Android APPs.
It's been more than 5 years that Opus offers a agile squad responsible for maintaining and improving this platform.
The use of agile methods allowed the evolution of work aligned with marketing area demands, resulting in the availability of APPs for iOS and Android to perform field activities.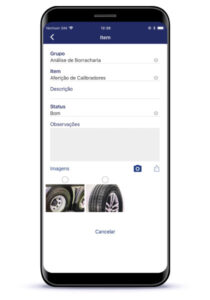 The solution is used all over Latin America by more than 2 thousand consultants in 40 thousand companies, and it has more than 400 thousand monthly launches.
For the company's marketing department, the product is really important since the work performed by the consultants increases large clients retention.
opus software better for it outsourcing
4 months
for implementation
global reach
40 thousand companies
2 thousand consultants
400 thousand entries
learn how we can transform your business
From design to support: learn how an agile delivery can transform your business. Click on the button, or if you prefer call at +55 (11) 3076-6722.